http://www.barnesandnoble.com/u/summer-reading/379003570/
Kids Earn a Free Book!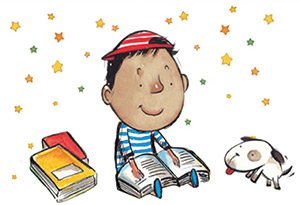 Here Is How:
Read any 8 books and record them in the
Reading Journal
(PDF)
.
Bring the completed Reading Journal to your local B&N store.
Find a Store
.
Choose a FREE BOOK from our selection on the Reading Journal list at the store... Enjoy reading!
For my local readers: Our closest Barnes and Noble location is Brandon, FL. Every summer my boys and I make it a day trip and go redeem their journal for a free book and go to lunch at a restaurant we don't have in Lakeland like Sweet Tomatoes. YUM!